5 Cheapest Places to Buy Property in New York City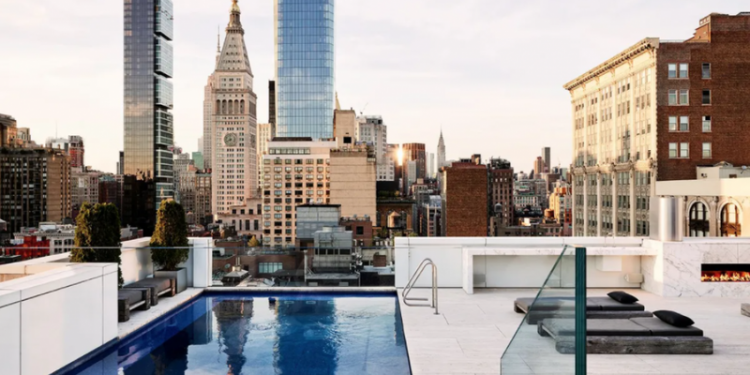 It's true that many people believe that cheap property and New York City do not go together. The Big Apple is one of the more expensive places to buy real estate in the country. But despite the high demand and limited space, there are places in New York City that are far less expensive to purchase. Finding these places starts with identifying the neighborhoods in which cheaper prices can be found.
What follows are five of the cheapest places to buy property in New York City. These are residential locations, but you may also find commercial properties at lower values as well.
Bronxdale
One of the cheapest of all New York City real estate, Bronxdale offers a median home price of just $150,000. However, that price may be going up as demand is rising. There is plenty of access to the rest of the city thanks to the Bronx River and Pelham Parkways. Plus, the Bronx Zoo and New York Botanical Gardens are just minutes away.
Highbridge
Arguably the most affordable real estate in all of New York City, Highbridge is in the Bronx and offers a remarkably low median sale price of $135,000. Highbridge offers exceptional access to Manhattan and NYC at large. While the neighborhood is relatively old in terms of the homes and buildings, it is friendly and has almost a small-town feel in the middle of the city.
Inwood
You may be rubbing your eyes in disbelief to see that a neighborhood in Manhattan is one of the cheapest places to buy property. Inwood is located on the northern tip of Manhattan and feels almost suburban. The residential areas are relatively quiet and Inwood Hill Park, one of the best parks in the city, is close by.
With a median home value around $531,000, Inwood offers one of the cheaper places to make a real estate purchase if you are looking for a great location in Manhattan.
Jamaica Hills
Moving on to Queens, Jamaica Hills offers an exceptional value at just $215,000 median price for a typical single-family home. Apart from the price, according to Wales Cash Buyers, Jamaica Hills is one of the relatively few places in NYC where driving a vehicle may be desirable over public transportation. Still, access to buses and the subway are exceptional which makes this neighborhood highly desired.
Norwood
Another entry from the Bronx, Norwood has enjoyed increased interest in the past couple of years thanks to its low real estate prices. Also known as Bainbridge, Norwood is on the northwest side of the Bronx and offers excellent public transportation to most locations across the city. Plus, there is the Williamsbridge Oval and recreation center which is a popular attraction.
With a median home price of just $164,750, this is one of the cheapest you can find in the city. However, the prices have been increasing rapidly over the past couple of years.
If you are planning to move to New York City or simply change locations from within, then these five neighborhoods offer you an exceptional deal in terms of being the cheapest places to buy property.