Key Factors That Determine The Right Flooring Material For Your House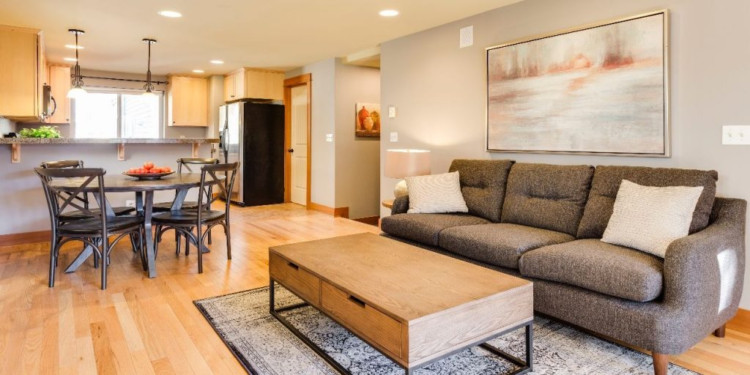 The right flooring material can alter the vibe of a room. This is why while choosing a flooring material, you must pay a lot of attention to the qualities that you desire, the kind of interior you wish to create, and of course, your budgetary allowance.
Many factors can play a key role in determining the flooring material that is best for your house. In addition, the reliability of people who are going to install the flooring in your house is also very important. Improper installation is the major reason behind people requiring repair repeatedly.
To look for reliable professional flooring installers in Australia, you can browse the most trustworthy online directory of flooring experts, Flooring Domain. You can post your projects and get almost instant quotes from the listed sellers and dealers handling various types of flooring materials. You can also check for reliability by reading out reviews of other customers who have previously taken their services.
Factors affecting flooring material selection
Various types of flooring materials are available nowadays. From the rich and luxurious hardwood, to easy on the budget vinyl and laminate floors, there is so much to choose from. Even in the vinyl category, you can buy composite tile, sheet vinyl, or even the most recent edition luxury vinyl. In the USA, Flooring Domain is the best directory where you can get connected with reliable dealers of all sorts of flooring materials.
Some of the most important factors affecting the choice of flooring materials are:
1. Budget:
Granite and marble are the costliest options when it comes to flooring materials, but once installed, they can last for generations.
The second most expensive one is hardwood made from solid wood.
Laminate, vinyl, and even tiles are budget-friendly options.
2. Need for maintenance:
While laminates and vinyl can also last for at least a decade if properly maintained, the life of solid wood and granites are much more.
If you are someone who looks for a renovation after a few years, do not spend a lot of budget on expensive flooring materials.
Also, hardwood will need frequent varnishing.
Cleaning the vinyl is much easier and these are the easiest maintenance materials.
3. Exposure to extreme temperatures or moisture:
If you are looking for a flooring material for your patio or other places exposed to extreme weather and moisture condition, avoid hardwood.
It can swell and even contract which can leave gaps between the wood planks.
4. Aesthetics:
This is a very important factor and is dependent on personal preferences.
Some love the cozy feel and warmth that is brought in by hardwood or the grand feel of the marble.
On the other hand, even laminate comes in a variety of designs to resemble hardwood or stone nowadays.
5. Ease of installation:
Materials like laminate and luxury vinyl can be easily installed using DIY techniques.
Sheet vinyl, hardwood, and of course granite will require you to spend extra on professional installation.
You can resolve all your confusion regarding the best flooring material by checking out expertly written blogs regarding different flooring problems at Flooring Domain.