What Can Be Smart In The Smart Factory?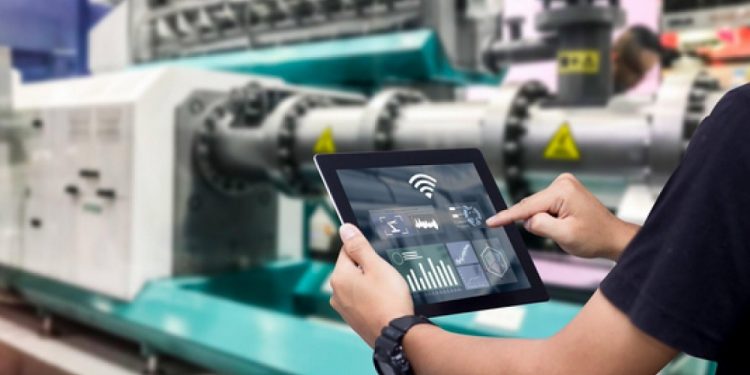 As the title defines factory with digital technology creating opportunities for companies that manufacture products, through automation and self-optimization.
There are many benefits of a smart factory which include physical production of goods, functions like supply chain logistics, networked sensors, and strong cybersecurity.
Structure Of Smart Factory:
The main structure of Smart Factory includes production information, communication technologies, and also enabling manufacturing facilities with lower inventory levels.

All the various parts are connected through the Internet of Things (IoT's) And various types of Integrated circuits.

This enables the communication and measurement control of various components.
Connecting The Shop Floor To The Top Floor:
New technologies are emerging as Industry 4.0-The next Industrial Revolution, which uses the manufacturing data and these are converging to enable the smart factory. This leads to a wide range of smart manufacturing utilizing internet-connected machinery to monitor the production process and thus to obtain desired results. It also reduces the cost thereby increasing the reliability and quality. The future of manufacturing is now more customizable by minimizing the downtime for retooling and also drastically decreasing wastages to directly translate to cost-savings.
Role of Labour:
Due to the emergence of smart factories, labor work has reduced since manpower has been replaced by machine power.

Workers must have to take more complex roles to dominate automation.

Automation does various activities like mundane and repeatable work which is the main reason for the shortage of laborers.

This is the most common challenge faced by the manufacturers since they have replaced the work of humans with a smart device or machine which performs the given task more fastly and efficiently while compared to a labor worker.
Advantages of Smart Factory:
This resulted in a smart factory that continuously collects and shares data through connected machines.                      

This had converged to the digital and physical world.       

Today the process of manufacturing is less about producing volumes and more about the dynamic and intelligent creation of a value.
Asset Efficiency:
The unique advantage of smart factories is that it doesn't require human operators to analyze the big data. It can be done through machines and implement corrective courses of action.
Lower Costs:
Since smart factories enable the manufacturing facilities to operate with lower inventory levels and thus lowers the cost.
Maximum Flexibility:
Smart factories can handle different nature of operational tasks to ensure maximum flexibility.
So, these are the advantages, structure of a smart factory.