5 Ways HR Software Helps A Company To Stay Ahead Of The Curve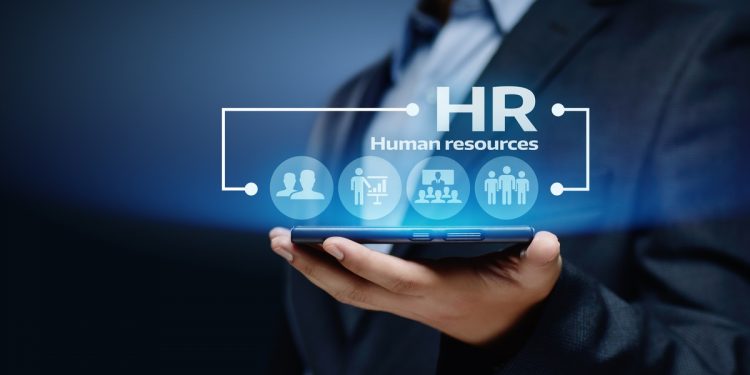 The outbreak of COVD-19 has, undoubtedly, affected every sector in India. With a good number of companies working remotely, businesses experienced major impacts no matter how well-established they are. It was acutely challenging for the entire corporate world to keep their financial wheels turning during the lockdown period due to less revenue churn and the overall uncertainty in the global financial environment. Fortunately, technology was there for the rescue!
Software tools such as the human resources system were adopted by more than 400+ companies in India. Such systems helped businesses to simplify their human resource operations even from remote locations. While employees were able to mark their attendance using their phones, HRs carried out important tasks such as payroll processing and performance management on time. Now that things are getting better and normal, it is going to be quite difficult for organizations to get back to track. Here is when a big question arises- can HR software help companies to survive in the post-pandemic time as well? The answer is YES, you can not just survive but also celebrate the coming festivities as well!
In this blog we have handpicked five ways HR systems can help organizations to stay ahead of the curve after the pandemic time:
It Is Fast
Businesses will now have a long to-do list, from client meetings to extra projects, to increase their inflow. In such a scenario, HR managers cannot waste so much of their precious time in carrying out their routine tasks and responsibilities. This is when HR software comes into the picture! Unlike outdated tools, such systems automate and optimize every tedious and time-consuming operation on its own. In a few clicks, HRs can complete any and every task in a matter of seconds that in turn help them to focus on other revenue-generating and team-building activities.
It Is Safe
The safety of sensitive information is a big concern for all companies. If done manually, it can pile up papers, which are vulnerable to risks such as data theft, misplacement, and whatnot. HR software solves this problem as well. Cloud-based human resources systems completely eliminate the use of paperwork in the workplace. It typically helps a company to store their important data in the cloud. This way, companies can store data in one place, worry less about them, and access them anytime, anywhere.
It Increases HRs' Efficiency
This is the time when HRs should put their best foot forward and support their companies to power through the current crisis. Need to mention, the less they will be occupied or submerged with work, the more they will feel productive. And, the only solution to help them be their best selves is by implementing an HR system. The software will take the burden off HRs' shoulders and save their time as well as efforts that can be invested in other vital areas.
It Is Cost-Effective
In crisis times, a business should find ways to save money and prevent unnecessary expenses. Now, most organizations in India think investing in HR software is a costly affair; however, it is a myth. Such systems are certainly pocket friendly and come with a host of benefits and features at affordable prices. Besides, HR systems also help businesses to save money on costly payroll errors, non-compliance issues, and more. In essence, a business can avoid a lot of unwanted expenses or losses in the long run just by implementing an efficient HR system.
It Offers Compliance Benefits
Staying compliant is one of the most crucial responsibilities of every business, especially during difficult times. Not complying with legal requirements can lead to hefty fines, penalties, and even serious lawsuits. Thankfully, HR software allows businesses to fulfill legal requirements in a timely manner, thereby preventing costly consequences due to non-compliance along the way.
We hope this blog helped you to learn more about HR systems.
Now, it is time for you to invest in one of the top-notch HR software in India and help your business to stay ahead of the curve.