Boat Insurance 101: Know the Basics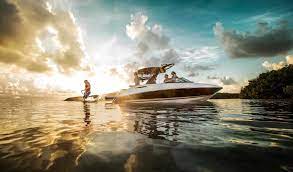 If you own a boat, you probably already know how important boat insurance is. But what does it cover? Boat insurance is a type of insurance that covers liability and damage for injuries and personal property in case of an accident or unexpected incident that may occur. 
Do You Need a Boat Policy?
Small boats without a motor or which have motors with low horsepower may be covered under your homeowners insurance. If you have a larger boat, you may want to consider a policy, such as from a boat insurance Newark DE company, that can protect your investment in your boat and against liability in case of an accident. 
What Type of Insurance Do You Need for Your Boat?
There are two main types of boat insurance. Liability insurance pays for damage and medical treatments for others after an accident with your boat. Property insurance can pay for the repair or replacement of your boat if it is damaged unexpectedly, such as from a windstorm or fire. Property insurance can include equipment and gear for your boats, such as awnings or belongings. 
Are There Other Considerations for Boat Insurance?
Many states do not require boat insurance, but replacing your boat or dealing with an accident that damages your boat or causes injuries to others could be very costly. Some policies may pay the actual cash value of the boat at the time of the accident, while others may pay the replacement cost for a new boat. Some insurance companies offer other options like uninsured watercraft coverage that can help pay for repairs if your boat is damaged by an underinsured watercraft. 
Boat insurance protects your boat and equipment, as well as your investment if something goes wrong. Contact a licensed insurance agent to make sure you have enough coverage in case of an accident or incident that may damage your boat.