Difference between home blinds and office blinds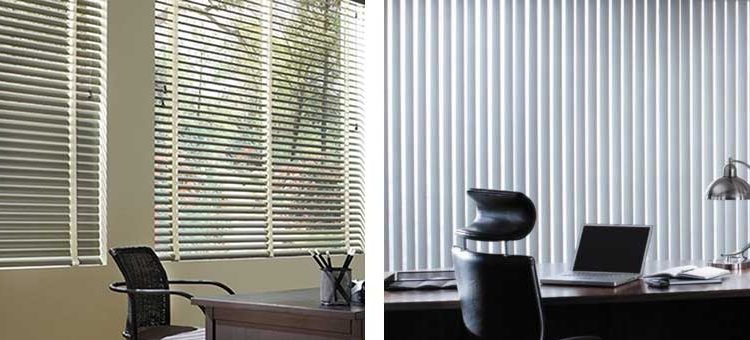 Blinds are new curtains of the contemporary era. Drapes and curtains are getting tough competition in the commercial sector as well in residential users. Blinds are an economical and more durable choice for window covering than curtains. There is a long list of why you should prefer blinds over curtains. But after you decided to select blinds for your home and office décor – the question here is which blind suite best for your office and what will be the perfect choice for your home. Office and home needs are similar but not the same. Furniture in the house is never the same as it is in the commercial sector. Then how can a blind be the same at work and residential area? Of course, there are slight differences between the two. Here are the difference and similarities between home blinds and office blinds
Residential blinds:
The first-ever thing we ask from our blinds and curtains is privacy in our homes. Privacy from the outer world and, of course, from our nosy neighbors!  The best part of blinds functionality is you can decide how much privacy you need at the moment by setting the blinds you desire. You may either pull these blinds to one side or put them vertical level. You may also switch them up or down horizontally. Every angle will give you what you are looking for privacy!
When your sleep schedule is different, or you love sleeping in pitch black, you may rarely have an adequate sleep. The scorching headlights of cars in busy streets at night will irritate you – or if you are getting some rest after a long night shift, the sunlight will make your sleep troublesome. Blinds provide the blackout you always desired. Now you can have a good sleep and wake up fresh.
Home means a cozy and beautiful place where you spent time with your family in peace. Everyone loves their home to look beautiful, and decorating it has never been so easy and comforting before blinds. Blinds are available in different varieties and types. You can also choose them according to your interiors. It can vary from formal to informal kinds of blinds.
Commercial Blinds:
Commercial blinds provide you privacy as you desire. Sometimes you want to do work in a quiet atmosphere; the blinds can be set accordingly, which will help you have a peek outside from time to time. But it will be hard for others to look into your room.
Commercial blinds ought to be more formal than residential ones. So whenever you select the commercial blinds, always go for colors that present a fair and robust look.
Pleated blinds are among the most popular choices in the commercial sector as they are a durable, convenient, and more practical plus formal choice of blinds in offices.
Conclusion:
Blinds are, no doubt, one of the best choices for your place. Choose wisely for the specific room to get the best result from it.