Top 5 Luxury Camping Spots in Washington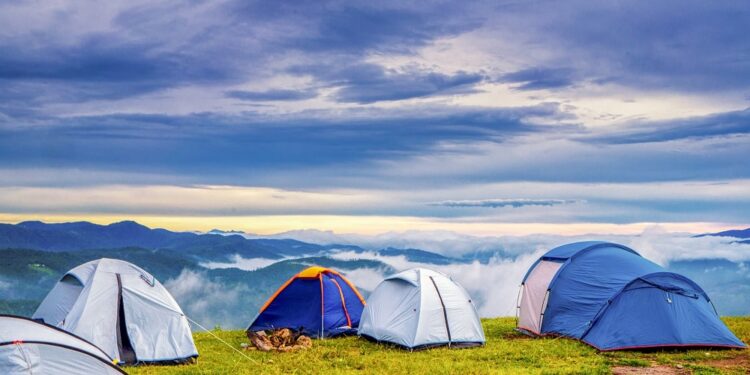 If you asked a dozen or more camping enthusiasts what they look for in luxury camping spots, you would probably get a dozen or more different answers. For some campers, luxury is sleeping under the stars with only a backpack and sleeping bag. For others, luxury camping requires hot showers.
Luckily, there are a plethora of ways to enjoy outside Walla Walla. Here are the top five luxury camping spots in Washington.
1. Starbuck/Lyons Ferry Marina KOA
Located on the Snake River in Starbuck, WA, this top five spot is perfect for those who love to immerse themselves in history. Step back and imagine the area when Lewis Clark wound their way through. Even more impressive is the history of the Indigenous Peoples of the area. For hundreds of years before the trek of Lewis and Clark and others, Indigenous tribes lived near the shores of the Tucannon, Palouse, and Snake Rivers.
For campers who like to infuse boating as part of their outdoor experience, this campsite is perfect. 84 boat slips are available. Don't forget your fishing gear; the rivers have walleye, catfish, steelhead, and more.
2. Fields Spring State Park
Camping in the Blue Mountain range is another luxurious experience. Fields Spring State Park offers two distinctive options for lodging. During the summer months, there are two teepees available that can accommodate up to eight people. Experience the sounds of silence as part of this unique experience.
If you're traveling with more people, consider renting Wohelo Lodge that can sleep up to twenty family and friends. A welcoming stone fireplace and a full-size kitchen make this an incredible option.
Cabins, tents, and the Puffer Butte Retreat Center are also located at the park.
3. Harmony Lakeside RV Park & Cabins
For other campers, true luxury is traveling the countryside in your own RV. If that's you, head west to Harmony Lakeside RV Park. For campers who are planning to meet up with family and friends, this spot is perfect since it also has cabins available. Some of the cabins are equipped with a kitchen and accessories. RV hookup sites can fit large rigs. Once parked, enjoy Mayfield Lake with your kayak, boat, or paddleboard. Vistas of Mt. Rainier and Mt. St. Helens adds to the picturesque scenery.
4. Waterfall Sanctuary
Enjoy the Gifford Pinchot National Forest during your stay at the Waterfall Sanctuary in Carson, WA. For those who define camping luxury as a location with few neighbors, this is for you. With six sites and goats, chickens, and ducks, you can step away from the fast pace of life attached to devices. Be sure to head down to the Wind River and swing on the rope over the swimming hole. Fantastic kiteboarding and windsurfing are a short drive away on the Columbia River.
5. Pacific Beach State Park
Rounding out the top five luxury camping spots takes you to the Pacific Ocean. Not only will you have scenic ocean views, but you can stay in yurts, which can accommodate up to a total of five people. Standard campsites or RV sites are available as well. Kite flying, sand castle construction, or dipping your toes in the ocean with your dog round out the reasons why this is a top five.