6 Activities to Do in Lombok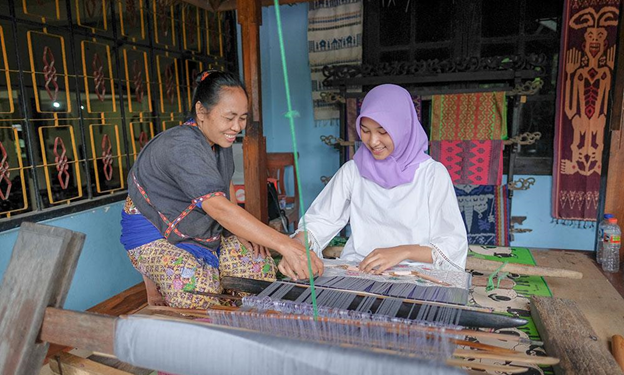 Lombok is very famous as an island that has stunning natural beauty. The beaches are very beautiful and attract local and foreign tourists. In addition, Lombok is also rich in culture, history and is known as the island of a thousand mosques. The following is an overview of activities that can be done when visiting one of the main islands in the province of West Nusa Tenggara.
Visiting Islamic Center Mataram
Recently, the City of Mataram added to the list of beautiful mosques that can be visited on the Island of a Thousand Mosques. This mosque is the most beautiful in Mataram. The construction of the Mataram Islamic Center itself was only completed in July 2016. The coronation of Mataram followed the construction of this Islamic activity center as the Host of the National MTQ in the same year.
Islamic Center Mataram stands majestically with bright shades of green and yellow. It consists of 5 towers, one tower as high as a dome-shaped roof of a traditional Lombok house. The architecture of this building combines Arabic and local architectural concepts. The local style is very prominent from the shape of the traditional Lombok house's roof, near each dome of the tower and the main dome of the mosque.
Of course, a visit to Lombok is not legal if you haven't tasted its special culinary delights, such as Taliwang Chicken. This dish is in the form of grilled chicken with a variety of special secret spices spread. In Lombok itself, many stalls provide Taliwang Chicken, one of which is Taliwang Raya restaurant, which is located in the city of Mataram.
Besides Taliwang Chicken, there is one dish that is always a compliment when tasting Taliwang Chicken, namely Plecing Kangkung. This food is processed kale mixed with other vegetables such as bean sprouts, long beans, and of course, chili sauce. Don't forget, end your dinner party with Honey Coconut Ice.
Admire the Sea Rides on Gili Trawangan
In addition to exploring the city of Mataram, you also have to travel to North Lombok Regency. There are many famous small islands, and there are Gili Trawangan, Gili Meno, and Gili Air. If your time is limited, it is recommended to prioritize Gili Terawangan first. Apart from being the most famous place, the facilities there are very capable. Many activities can be done, ranging from snorkeling, diving, sunbathing, cycling, or just eating.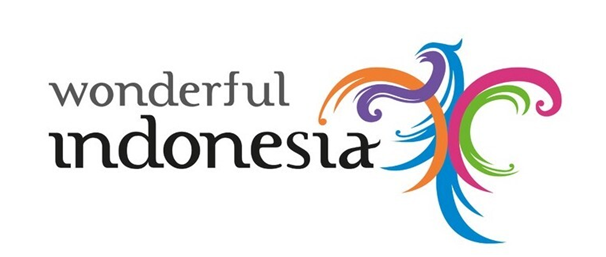 Stop by Senggigi Beach from Malimbu Peak
On the way to the port that will take you to Gili Trawangan, don't forget to stop at Senggigi Beach. The beach is beautiful, just like most beaches in Lombok. If you want to enjoy a more spectacular panorama, you can also go up to Malimbu Peak. From the height of Malimbu Peak you can see the blue sea, white sand beaches, green palm trees, and high mountains that unite to form a beautiful painting of God.
Narmada Park History Tour
In West Lombok Regency, there is a historic park called Narmada Park. The King of Mataram built this park, 'Anak Agung Ngurah Karangasem' is used as a place for the Paklem ceremony to be held every fifth full moon of the Caka year. According to locals, Narmada Park is also known as a resting place and bathing place for kings.
The Main Complex of Narmada Park is divided into several parts: the main gate, Jabalkat, Padmawangi Lake, Loji Hall, Bright Hall, Patandaan, Sekepat Building, and Bancingah Hall Class Temple, and Lingsar Temple. Not only that, there are also outbound rides and a museum as an attraction for the park.
Sneak Peek Lombok Traditional Weaving Center in Sukarara Village
From West Lombok, we traveled to Central Lombok Regency. You can do the mandatory agenda here to take a peek at the Lombok weaving center in Sukarara Village. This village is a conscious tourism village besides Sade village and Banyumulek village. The typical Sukarara woven product is the songket sarong. Usually, the sarong is used when holding local traditional ceremonies.
Along the village road, many shops are selling woven fabrics. In addition, here you can see for yourself the weaving process demonstrated by local women. Not infrequently, Anak the shop also provides rental services for Lombok traditional clothes and a replica of a Lombok traditional house to take pictures with the background.
Before you plan a trip to Lombok, be sure to read more about Lombok and Indonesia by visiting Wonderful Indonesia.