6 Best Hotels In Batam From Cheap To Expensive

Located in the Kepulauan Riau province, Batam waters are surrounded by the Singapore Strait and the Malacca Strait. Batam is a city with a very strategic location. Batam is a city that is on an international shipping route, so it is no surprise that Batam is not only a trade destination but is also slowly starting to grow in terms of the tourism sector. Its area has many beaches is one of the reasons Batam is crowded with tourists. Shopping Malls and Hotels began to be built in this city. So, no need to hesitate anymore to make Batam your tourist destination. This is the recommendation of the best hotel in Batam.
1. Montigo Resort Nongsa
Montigo Resort Nongsa is located not far from Nongsa harbor. Usually, for guests from Singapore or Malaysia who use the ferry and get off at Nongsa port, there is a free shuttle bus from the port to the resort.The price at Montigo Resort Nongsa starts from IDR 2,700,000 for the deluxe two bedrooms type. For a villa with four rooms, it starts from IDR 17,000,000.
You can choose whether you want the villa that is on the hill or the one that has an ocean view. The rooms in each villa are clean and spacious, designed in a modern and elegant style with white paint and dark-colored furniture. Each room has a terrace and pool overlooking the sea. The view is very beautiful, especially at sunset. Delicious food, friendly staff, and many facilities make this place a no.1 resort in Batam.
2. Harmoni One Hotel & Convention Center
Harmoni One Batam has beautiful princess-style rooms and provides a wide selection of apartments for you. The location is on Jl. Jend Sudirman no.1, located in the center of Batam city. Harmoni One Hotel has a really pretty building. Though it is not so close to the beach area, from the height of this hotel, you can still enjoy the beauty of the Batam sea from a distance. Rates per night at this hotel start from IDR 500,000. The stay experience is very worth the price.
3. Radisson Golf & Convention Centre Batam
Radisson Golf & Convention Center Batam is located on Jl. Jend Sudirman, Sukajadi, Batam. The rate per night at this hotel starts from IDR 2,000,000. This one resort is a 5-star hotel located in the center of Batam as well. As the name implies, this hotel has a large golf course and also both indoor and outdoor swimming pools. Friendly staff and complete facilities are the reasons why you should choose a hotel that has just started operating in 2016.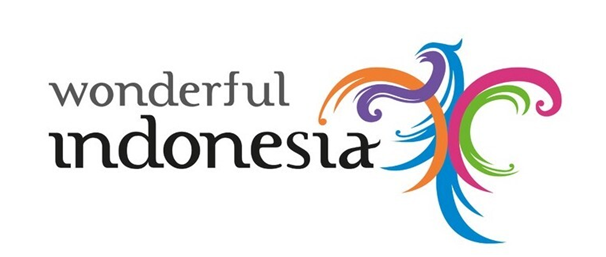 4. Horison Ultima King's Batam
Another palace-style hotel in Batam, namely Horison Ultima King's. You can tell immediately this hotel looks like a princess palace by judging from the shape of the building. But this hotel not only has a nice building, the service and rooms are also worth staying. Horison Ultima King's Batam even has a beautiful rooftop bar suitable for a very romantic dinner. Rates per night at Horison Ultima King's Batam rates per night start from IDR 400,000. The location is about 40 minutes from Nongsa port and 20 minutes from Batam Center port.
5. HARRIS Resort Batam Waterfront
Harris Resort Waterfront is located not far from Marina beach, one of the beautiful beaches in Batam. If you take the ferry to get to this hotel, you should get off at the Waterfront Marina port because it is closer to the hotel. There is also a free shuttle bus from the waterfront port to the hotel.
The nightly rate at Harris Resort Waterfront starts from IDR 650,000. The rooms are spacious and comfortable. They are coupled with the best facilities from the hotel, beautiful swimming pool complete with a Jacuzzi. Even better, Harris Resort Waterfront also provides water sports facilities such as kayaking, banana boating, and snorkeling.
6. Turi Beach Resort Batam
This resort is not far from Nongsa beach too, and maybe this is a rival to the Montigo Resort but at a more affordable price. Turi Beach Resort has a beautiful outdoor pool with trees around it, making the tropical island atmosphere even more pronounced. The rate per night at Turi Beach Resort starts from IDR 1,700,000. Low prices for complete and quality facilities.
Vacation is more than just the scenery or food. And it's also about making long-lasting memories in a good and comfy room to stay. Discover more adventures in Batam by visiting Wonderful Indonesia.