What to consider before buying a new floor?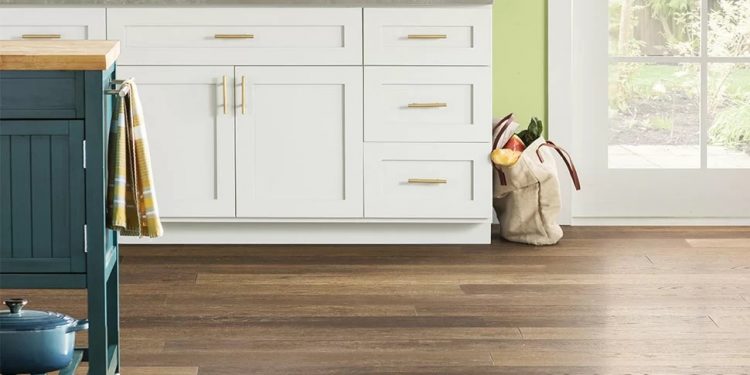 Floor is an integral part of every building. It is a smooth and leveled horizontal surface of any building for supporting the objects and occupants and extended throughout the area. Flooring has evolutionary history and can be traced back to before 1800 B.C. The journey started from sand, mud and straw floors and has reached now to exceptionally sophisticated hardwood, vinyl and ceramic tiles flooring. Trends changed from time to time but some key factors like its low cost of production, cleanse and durability remained unchanged throughout this course of time. Keeping these factors in consideration, the flooring industry was forced to go for innovation at a record pace.
Choosing a floor according to your own circumstances remains a crucial decision when it comes to enhancing improvement in a building. Flooring of a house is mostly a one time decision because it can't be changed over a short period of time. A person should go for such a type which proved to be evergreen and life time investment. Variety is vast, and is based on materials used in its composition. Users pick each type of floor according to their own requirement, keeping in mind their budget limitations. Sometimes, an individual looks for durability and design, ignoring its cost factor while in some cases it happens in the opposite. The selection decision may vary from person to person due to different circumstances. Some of the important guidelines are outlined below prior to buying a new floor.
Initial Cost:
Prior to choosing a floor type, initial cost is assessed, that allows to buy or not. If the price per square foot lies in the individual budget range, then he can choose, otherwise he has to exercise an alternative option.
Durability:
Floors with high quality and best type are usually recommended for long lasting periods. It is one of the main factors which remains in focus for the people of any age of time. Flooring is a major and heavy costing part of every building that is why durability matters a lot in selecting floors.
Appearance:
Innovation in the flooring industry has come up with versatile appearance options. Different sorts of floors like marble, wood, ceramic, flagstone, mud and murram, glass and linoleum are now at the door step of consumers. They provide different looks and design, which a person ought to choose according to his own aspiration.
Cleanness:
Cleanness of a residential or commercial facility is also correlated with choosing a floor type decision. If an absorptive type floor is in place, then chances to dirt and mess will be high and frequent cleanness will be required. A rational choice can overcome this problem.
Fire Resistant:
Chances of sparking a fire may remain everywhere and any time. Floors with fire resistance may save lives and collateral damages. Floors with wood and other material which are sensitive to fire are not a good choice if precautionary measures are not in place and safety is not assured.
Moderate Roughness:
The primary purpose of floors is to walk smoothly. A moderate roughness is mandatory for smooth walking and avoid slipping. If this criteria is not fulfilled, then the floor will be throw-out. High levels of roughness may hurt bare feet while extremely smoothness may cause slipping.
Temperature Neutralizer:
Some floors are popular for neutralizing temperature. Such floors bring ease and comfort in lives. In summer, it provides a cooling effect and vice versa. Such types of floors are rare and are expensive to use.
A type of marble found in Italy is famous all over the world for this property.
Maintenance:
Floor maintenance is vital and must be in place, otherwise damage can occur and may lead to heavy loss. All the given guidelines must be followed to avoid unwanted damage. Carelessness may result in frequent repair or complete replacement of the floor which is a time consuming and costly process.
Sound Effect:
The noise effect mostly depends on material used. Hard materials produce more sound during the walking and are not desirable. In contrast, soft materials facilitate sound free walking which is liked by every consumer.
In short, a person should keep in mind all of the above factors to achieve more satisfaction from his investment.