Everything You Need to Know About NDIS Supported Living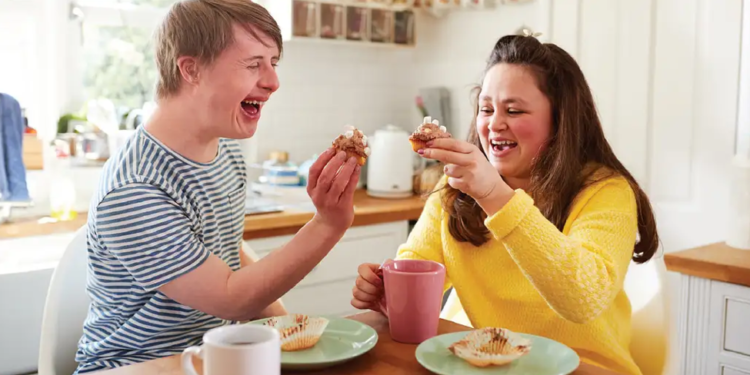 The NDIS is a major step forward in support of people with a disability or a condition that affects their daily life. This new scheme will replace services previously provided through the state government, which includes community and residential services, employment support, equipment grants, education and training and travel subsidies. The National Disability Insurance Scheme NDIS supported living is an Australian Government initiative to provide funding for disability services across Australia.
If you're eligible for NDIS funding, it means you'll have access to a range of services that will help you live more independently. You'll be able to choose what kind of supports are right for you and your family, as well as how much money you want to spend on them each year.It can include things like:
Child Care;

Education;

Help With Getting Out Of The House;

Help With Home Maintenance;

Mobility Aids (Such As Wheelchairs);

Vocational Training; Or

Living At Home Independently
The Key Principles Of NDIS Supported Living
Supported accommodation is designed to support people with disability to live independently in their community. The NDIS supports people with disability to live as independently as possible and make choices about how they want to spend their time, who they want to spend it with, where they want to do it and what they want to do.
The NDIS supports people who need assistance with daily activities like eating, showering, dressing and washing. It also provides help with getting out and about, including social activities and work-related activities.
Who Can Apply For Accommodation Support?
The NDIS is for people with disability who are 18 years or older. People with disability can apply for the NDIS whether they have physical, intellectual or psychiatric impairments, or a combination of these.
People with a permanent or temporary disability who: Are aged under 65 years or have a supporting person who is aged under 65 years; and Meet eligibility criteria for the NDIS.
If you have a terminal illness and are under 18 years old, you can apply for early intervention services through the National Disability Insurance Agency (NDIA).
How Can You Access NDIS Supported Living?
Supported living is an option for people with disability who are ready to live independently but need some support to do so. It can be a good choice if you want your own private room, or share with another person. Supported living can also be used by families and carers who need short-term respite care for a family member with disability. If you are interested in accessing supported accommodation, please contact your local NDIS planner or State Manager to find out more about the options available in your area.
Benefits Of Living In Ndis-Supported Accommodation
The key principles of supported living are:
Choice –

You have a choice of where you live, who you live with and what support you receive. Living in supported accommodation gives you the opportunity to live independently while also having access to supports that may be difficult or impossible to access on your own.

Support –

Supported accommodation offers support 24 hours a day, 7 days a week. This can include help with personal care (such as showering or cooking). It can also include help with mental health issues, such as anxiety or depression, or physical health issues, such as mobility issues.

Flexibility –

Supported accommodation providers can work with people who have complex needs and multiple disabilities. They may be able to provide flexible tenancy arrangements (for example, allowing someone to move out for short periods if they need more intense support) and flexible service options (for example, having different staff members available at different times).

Safety –

Supported accommodation providers must follow strict safety standards, including fire safety rules and regulations. Staff must also be trained about how to respond in an emergency situation and what steps they should take if a resident is injured or has an accident at home.

Respect –

People who use supported living services are treated with respect and dignity by staff members at all times (e.g., they are encouraged to participate in all aspects of their daily lives).
Conclusion:
NDIS Supported Living program providing more options for people with disability across Australia; it's important to understand what Supported Living is and the services that are available from NDIS. This article has provided you with an understanding of this new scheme, what services are available to people with disability, and support planning for NDIS.