Your Guide to Maintaining your Granite Countertops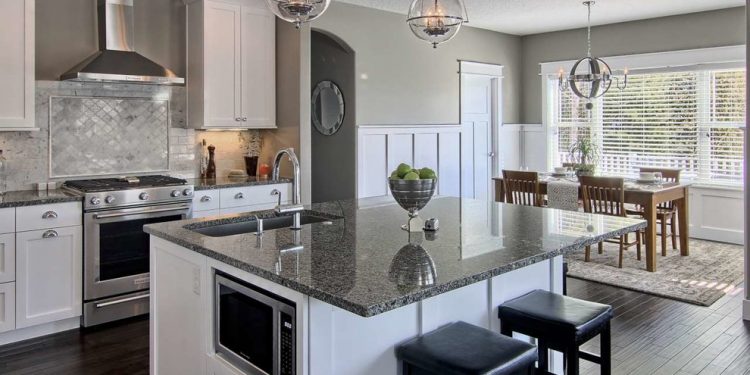 Granite countertops can give your kitchen and bathroom the facelift they deserve. They can serve as the focal point in the area. But, even if these countertops have impervious strength and elegance, they must be properly cleaned and sealed. When cleaning your comptoir de granite, make sure to exercise some caution. Here is a guide when cleaning your countertops to ensure you maintain their elegant shape and appearance:
Give your Countertops Daily and Weekly Wipes
Spend a few minutes every day to wipe off dust and spills on your countertops. Just ensure you don't use steel wool or any abrasive pads in wiping off their surface to avoid destroying the sealant film that covers the pores. A microfibre cloth can effectively wipe off debris, dust, and spills that can dull the countertops' surfaces. 
Moreover, when doing your daily and weekly cleaning routine, use a mild soap solution when cleaning   grime and stains in your countertop. Also, use lukewarm water to rinse and wipe dry with a soft and clean microfibre. 
How to Effectively Deal with Stains
If you see stains in your granite kitchen countertops, don't panic. There are a lot of ways to remove those stains. For example, you can use baking soda powder to remove all kinds of stains, especially light ones. It is common for granite countertops to have water-ring stains which you can deal with by using baking soda and small drops of hydrogen peroxide. On the other hand, oils that come from food and cooking oils can also stain your countertops. You can remove this stain by also using a dilute baking soda solution.
Checking for the Countertops' Anti-Porous Feature
Every year, it is imperative to check on your granite countertops' anti-porous feature to avoid issues with stains and bacteria. You can test it by dropping water on the surface and observing if the water has been absorbed. It may be time to have your sealing maintenance when the water seeps through the surface of the countertops.
Importance of Annual Sealing
Granite countertops are naturally porous but not as much as marble. Thus, you must have annual sealing maintenance for your countertops. You can do this by using either topical or impregnating sealants. Topical sealants are applied on the surface. Although they are easy to apply, they tend to peel off easily through time.
Meanwhile, impregnating sealants require dipping the granite countertops to allow the substance to penetrate through the pores and seal it off. Although this process takes tie m and effort, it will greatly improve the anti-stain and antibacterial properties of your granite countertops.